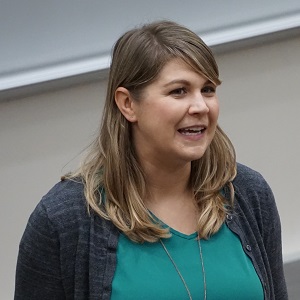 District:

Codman Academy Charter Public (District)

School:

Codman Academy Charter Public School

Content Area(s):

Humanities
"Effective teachers are teachers who listen and are teachers who are constantly learning and growing."              
Profile
Sydney Chafee is a Grade 9 humanities teacher at Codman Academy and the 2017 National Teacher of the Year. She has over 10 years of teaching experience and believes education should be authentic to equip students to see and create connections in the world around them. In her classroom, she creates lessons that show students how education can be a resource for social justice, and she encourages her students to see themselves as having the power to make a change in the world.