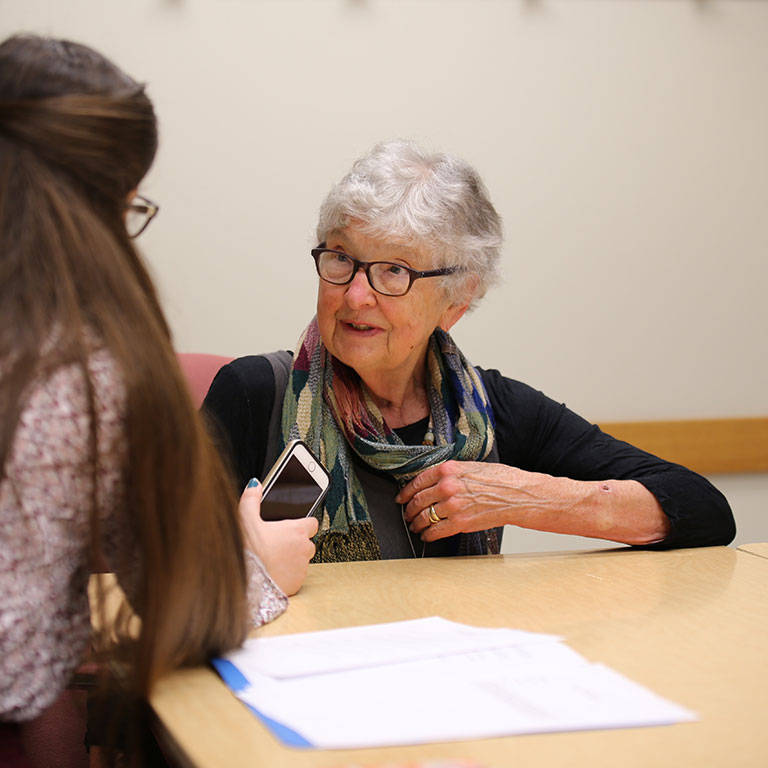 Retired Economic Development Coordinator and Fund Developer at the Middle Way House Inc.  
Profile
Charlotte Zietlow attended the University of Heidelberg, Valparaiso University, and the University of Michigan. She received her bachelor's degree in German and French Literature, her masters in German and French Literature, and her Ph.D. in Linguistics. She has won multiple awards in her life and has volunteered many hours to many different organizations. However, in 1957 she started as a teaching fellow in the German department at the University of Michigan until 1962. She also taught in-service courses in conversational German from 1961-1962. In 1962 she became a freelance translator and tutor for German and French in Bloomington, Indiana and Ann Arbor, Michigan until 1967. From 1967-1968 she was an Adjunct Professor in Germanic Linguistics at Indiana University. Then in 1969, she became a Visiting Lecturer for English as a Second Language at Komensky University until 1970.
In 1971 she became a member of the Bloomington City Council and served as president in 1972 and 1973. She served in this position until 1975. From 1973-1988 she was also the Co-Owner and manager of GOODS INC. In 1985 she became the adjunct professor in SPEA at Indiana University, Bloomington until 1987. From 1982-1988 she served as president of the Monroe County Commissioner. In 1988 she was the Executive Director of the United Way of Monroe County, Inc. until 1990. From 1990-1995 she became the director of resource development and community affairs of Planned Parenthood. She now continues her work from 1995 working as the Economic Development Coordinator and Fund Developer at the Middle Way House Inc.