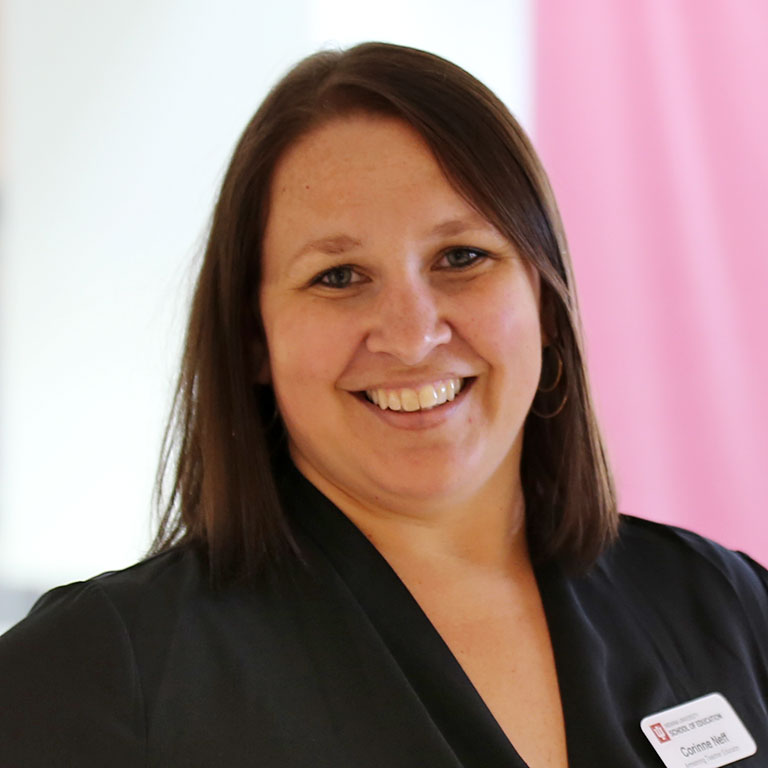 District:

Metropolitan School District of Washington Township

School:

Westlane Middle School

Content Area(s):

AVID (Advancement Via Individual Determination)
"The strongest leaders are people who can see multiple perspectives, understand them, and understand how to acknowledge them."
Profile
Cori Neff describes herself as calm, inviting, creative, and structured. As a teacher for 13 years, she believes that teaching is her art and, as such, she is always smiling. Cori teaches Advancement Via Individual Determination (AVID), a course employing inquiry-based learning and culturally-relevant teaching methods to foster engagement and success for all her students. Cori is always willing to try new things in her classroom, but making equal educational opportunities available for all of her students is her consistent underlying commitment.
Cori is also actively engaged outside of her classroom, serving on multiple school and district committees, working with fellow faculty through collaborative and reflective practices, and helping integrate technology-based programs at her school. Cori is constantly striving to be the best version of herself, and helps her students achieve that right alongside her.