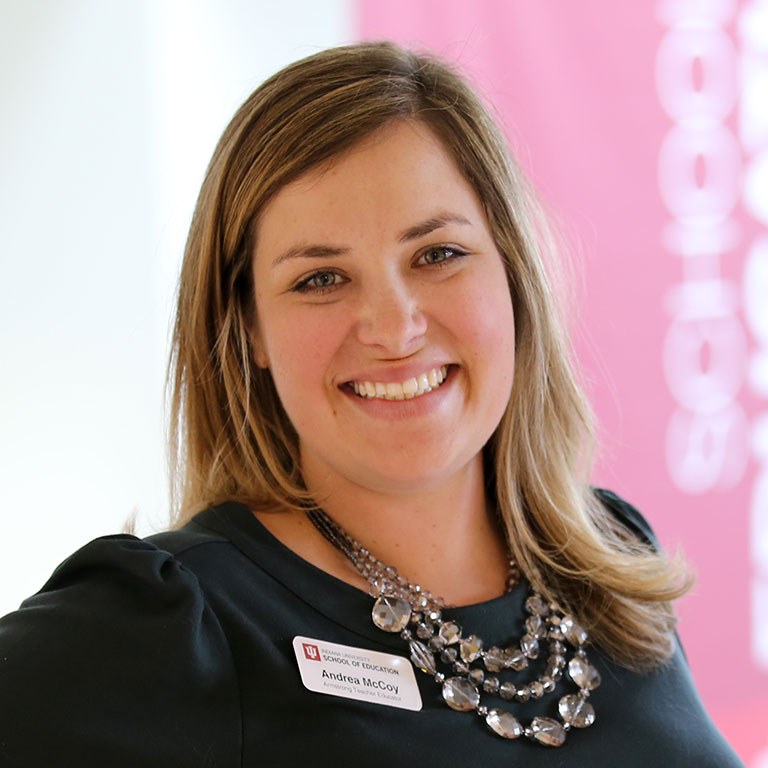 District:

Center Grove Community School Corp

School:

Center Grove Middle School Central

Content Area(s):

Science, Computer Applications
Profile
One question frames Andrea McCoy's approach to teaching: Would I want to be a learner in my classroom? In her work at Center Grove Middle School Central, Andrea has created a classroom that challenges students, embodies appreciation and respect, and engages everyone in learning.
Andrea teaches science, coaches cheerleading, sponsors the science fair, and conducts professional development around teaching with technology. Having students take ownership of their learning and their achievements is important for Andrea, and she uses pop culture, authentic demonstrations, and hands-on laboratory opportunities to facilitate that process. Andrea also makes strong personal connections with her students by attending school sporting, art, and academic events, and by hosting themed lunches in her classroom.
Andrea is particularly excited at the opportunity to interact with prospective teachers at IU Bloomington, whom she believes can have incredible influence on the future of our children and communities.