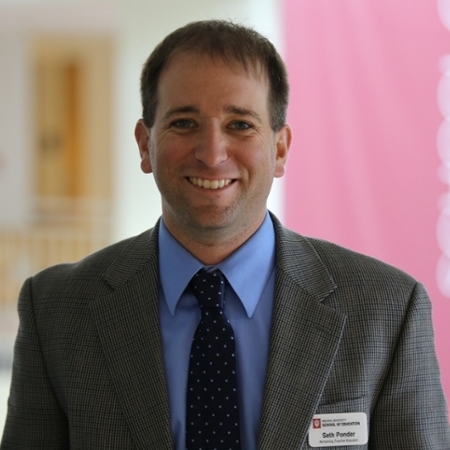 District:

South Bend Community School Corporation

School:

Riley High School

Content Area(s):

Technology
"You've also got to be the role model online. Being that digital role model for the students, for the parents, and for your peers, I think is very important."
Profile
Riley High School's Project Lead the Way and technology teacher, Seth Ponder is interested in improving all students' quality of life by encouraging them to reach their academic and personal goals. He attributes his own success to virtues he in turn fosters in his classroom: cooperation, collaboration, and grit. He believes that his teaching extends beyond the curricular content of engineering to include transferable life skills such as dedication, attention to detail, and creativity. Seth is a leading member of his district's Technology Refresh Committee, assisting in the implementation of 1:1 devices. He also co-hosts bimonthly "Tech Tuesday" meetings and acted as a co-chair for the Ed Tech In the Bend eLearning conference. Keeping his class on the cutting edge of innovation and engineering is a priority for Seth, and he partners with the University of Notre Dame to stay current on the latest research, working on projects such as facial recognition and Arduino technology. Seth's enthusiasm ignites students' interest, increasing their curiosity and desire to know more.