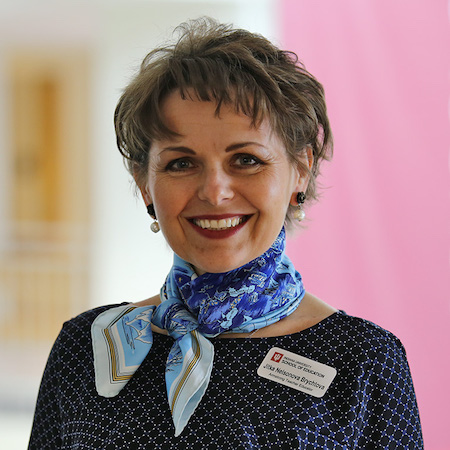 District:

Logansport Community School Corporation

School:

Logansport Community High School

Content Area(s):

Developmental English
"It is our responsibility to invite them [ELLs] into our conversations, explain to them our differences, and to accept theirs."
Profile
The 2017 Indiana Teacher of the Year, Jitka Nelson draws from personal experience to teach developmental English classes at Logansport High School. As an immigrant from the Czech Republic, Jitka serves as both a teacher and an exemplar for her English as a New Language (ENL) students. She has worked in the education sector in three different countries, and holds degrees in pedagogy, Russian as a foreign language, and music. Although ENL students face many barriers, Jitka's students excel under her leadership. She is committed to each one's success, and therefore does the hard work of individualizing instruction to meet learning needs. Her excellence in teaching has been recognized both locally and beyond, as the recipient of the 2016 Logansport District Teacher of the Year Award; the 2015 Woman of Distinction Award; and the 2014 Pillar of the Logansport Community School Corporation Award. Jitka's relentless belief that all students can succeed—no matter their background—motivates her students to believe in themselves as well.