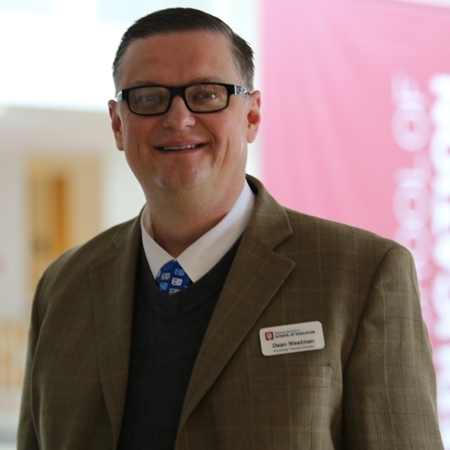 District:

Avon Community School Corporation

School:

Avon High School

Content Area(s):

Orchestra
"What your real job is, is to be such a force of good in their lives, that you mold them."
Profile
Dean Westman seeks to create life-changing musical experiences for his students, school, and community. The founder and director of the Avon Orchestra Program, Dean has been involved in teaching music for over twenty years. Ten years ago he started the Avon Orchestra with just 38 students, and it now serves over 700 students in five schools. Dean views his teaching as a rare opportunity to use music as a vehicle to captivate the minds, hearts, and souls of his students. Although Dean and his students have received numerous performance accolades, the real reward for Dean are the musical memories created. The heart-breaking performance of Adagietto, for example, or the student who finds a "home" in the orchestra room—the power of music to awaken, energize, and resonate with the human experience is what really matters. Dean inspires those around him, partnering with diverse groups and individuals, from the robotics teacher to the Indianapolis Symphony. He is well-known and sought after as both a speaker and clinician. Dean is inspiring a new generation of teachers, musicians, and music-lovers.