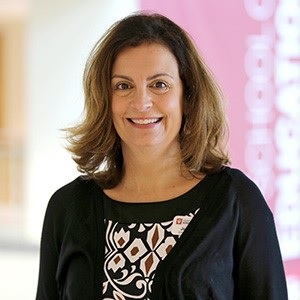 District:

Southwest Allen County Schools

School:

Haverhill Elementary School

Content Area(s):

Literary Specialist
"You have to work tirelessly to create that culture of collaboration and have lots and lots of opportunities for all kids to work with all kids."  
Profile
Jean Russell is a literacy specialist at Haverhill Elementary School and the 2016 Indiana Teacher of the Year. An elementary educator for twenty-five years, she has spent the last five as a literacy specialist. In her current role, Jean works with students in kindergarten through fifth grade, demonstrating a steadfast commitment to student-centered learning and family engagement. Jean also provides professional development to teachers throughout the district, designing trainings, modeling techniques in the classroom, and providing targeted resources for her colleagues. As a teacher leader, Jean supports student literacy by creating a culture of readers both in and outside the classroom. In this role, she has helped create a community of readers whose horizons are forever enriched. Jean Russell exemplifies the ideal of servant leadership for her school and her community.