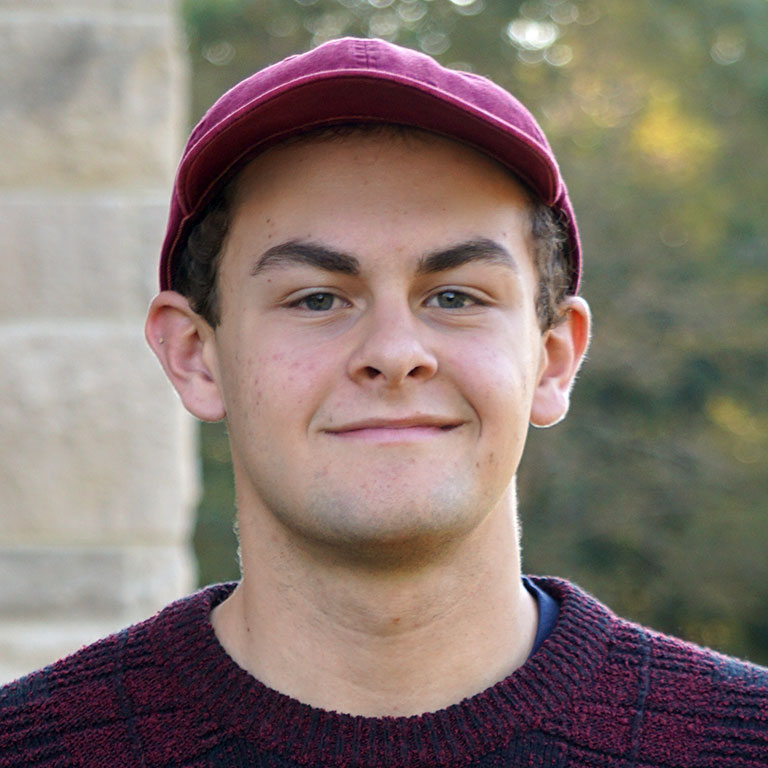 Major:

Social Studies Education

Graduation year:

2022

Hometown:

Mishawaka, IN

Interests/hobbies:

Listening to music, driving, public speaking, interacting with students
Q&A with David
How has INSPIRE or the School of Education helped you grow as a future teacher?
INSPIRE has given me many opportunities to get involved in the School of Ed. I have met/made many relationships with exceptional teachers. Living on the INSPIRE floor has been really good, from the relationships I've made to the various events we've had, I have grown as a person and future teacher. The INSPIRE seminar is also very application-driven, making it more fun and down-to-earth than most education classes.
What has been your favorite experience as a member of the INSPIRE so far?
My favorite experience as an INSPIRE member has been our Fireside Chats. A few times a semester, we have either a few or a whole panel of exceptional teachers come on our floor for an open discussion about a certain education subject, like mental health or classroom management. They are really fun community-centered activities I don't think most people get at college. There are no rules - it's just a fun talk that usually goes over time :)
What influenced your decision to become a Peer Leader?
My experience as a freshman and the relationships I made influenced my decision to become a Peer Leader. I love working more closely with James and the other Peer Leaders to shape the attitude and openness of the floor. I also love the experience working with freshmen who are still figuring stuff out. Participating as a leader is really good experience for my future career in education, as well.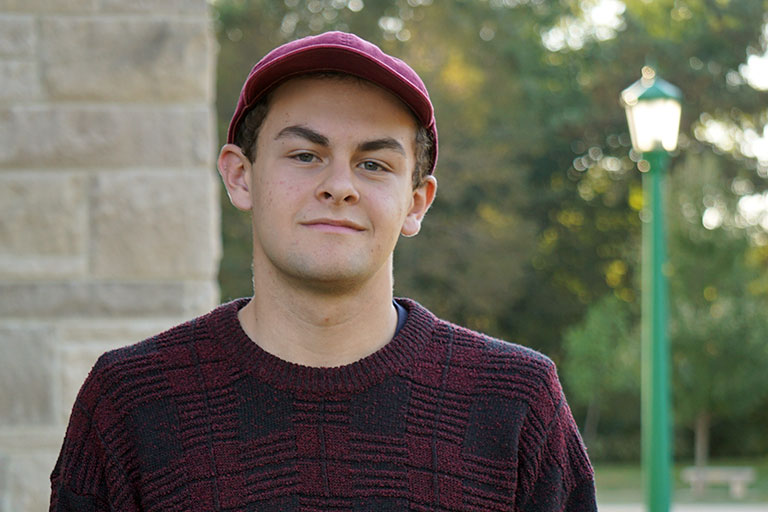 INSPIRE is a great way to become more acquainted with the SoE and other education majors, building an awesome community before you even enter college.
What are some of the responsibilities you have as a Peer Leader?
As a peer leader, it is my job to create an inviting and open community on the floor. In terms of concrete responsibilities, I get to facilitate one Fireside Chat per semester, partnering with another Peer Leader to moderate a panel of teachers we invite over an educational topic. I also get to take freshmen on one "Cultural Excursion" per semester (also with another Peer Leader), where we leave Spruce, and go to some cultural event either on or off campus with an educational discussion. So altogether, there are 5 Fireside Chats per semester and 5 Cultural Excursions per semester, open to all freshmen.
Do you have any advice for anyone who might be thinking about applying to INSPIRE?
APPLY TO INSPIRE! Especially coming from somewhere other than Bloomington, living on a floor full of like-minded people really makes college easier and more fun. People who come from non-LLC floors are blown-away with our community and friendships we have right on the floor. 
What would you say to someone considering joining INSPIRE?
INSPIRE is a community, first and foremost. Community is the focus of James and Katie, the assistant director, as well as the peer leaders. In the same way, teaching is all about building community in the classroom. INSPIRE is a great way to become more acquainted with the SoE and other education majors, building an awesome community before you even enter college.