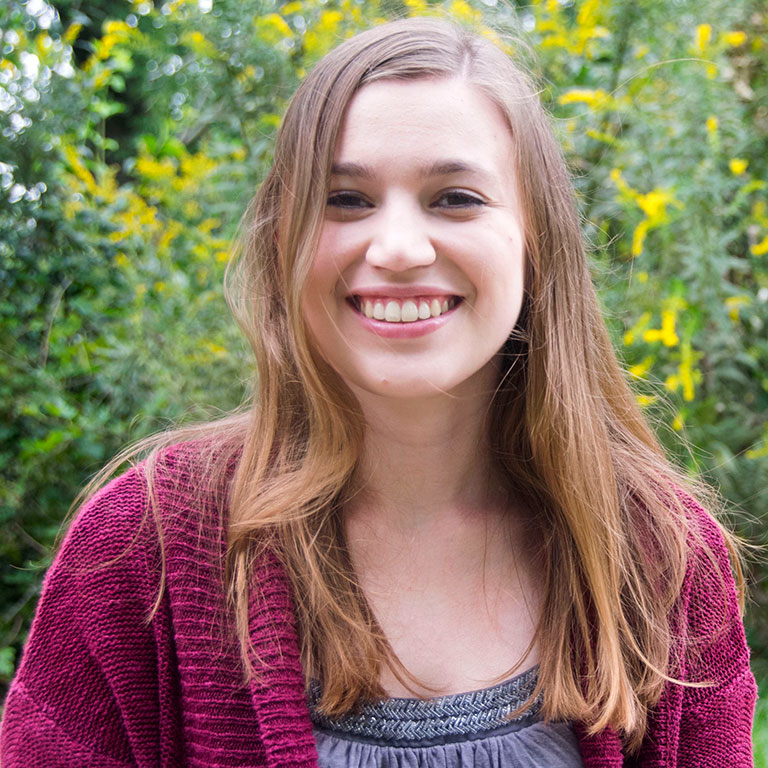 Major:

Teaching All Learners

Graduation year:

2021

Hometown:

Carmel, IN
Q&A with Kate
How has INSPIRE or the School of Ed helped you grow as a future teacher?
INSPIRE has helped me grow as a future teacher by providing opportunities for me to interview a Fulbright teacher, speak with Armstrong educators, and even have service learning at a local school my during first semester of college. Through INSPIRE, I have come to understand what it means to be a learner and a leader in this diverse society. INSPIRE provides many opportunities to go beyond the classroom and dive deeper into the behind the scenes work that makes a good teacher great.
What has been your favorite experience as a member of INSPIRE so far?
My favorite experience as a member of INSPIRE was the summer trip to Ireland. I had the amazing opportunity to talk to and learn from students and educators in Ireland. I learned not only about their education system, but also what strategies they use in their classroom and how I can apply them to my future classroom.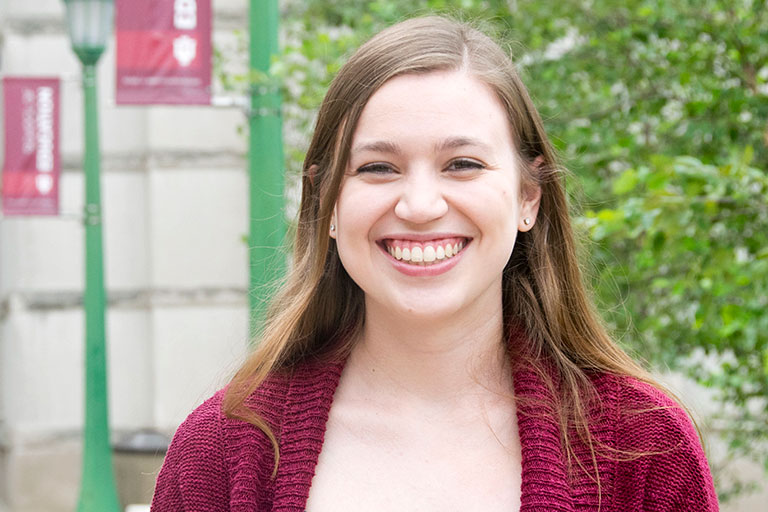 INSPIRE has helped me grow as a future teacher through the unique opportunities it offers.
What influenced your decision to become a Peer Leader?
I wanted to become a peer leader because I wanted the freshmen to feel as welcomed to IU and INSPIRE as I was. It is a leadership role that allows me to work closely with the School of Education and form closer bonds in the community.
What are some of the responsibilities you have as a peer leader?
As a peer leader, I am a resource for the freshmen for anything related to INSPIRE, the School of Education, campus, or anything in general. Each peer leader is assigned a group of three or four INSPIRE freshmen. We get together with our group to hang out, go to events, and build a strong friendship. As a peer leader I am also organizing two community outreach projects for INSPIRE for the first semester.
Do you have any advice for anyone who might be thinking about applying to INSPIRE?
Do it! INSPIRE offers one of a kind opportunities to help you become the best educator you can be. We are a close knit community of future educators who want to make a difference in the world. The people in INSPIRE hold each other accountable and push each other to go beyond their best. Within the first week, we already called ourselves a family.