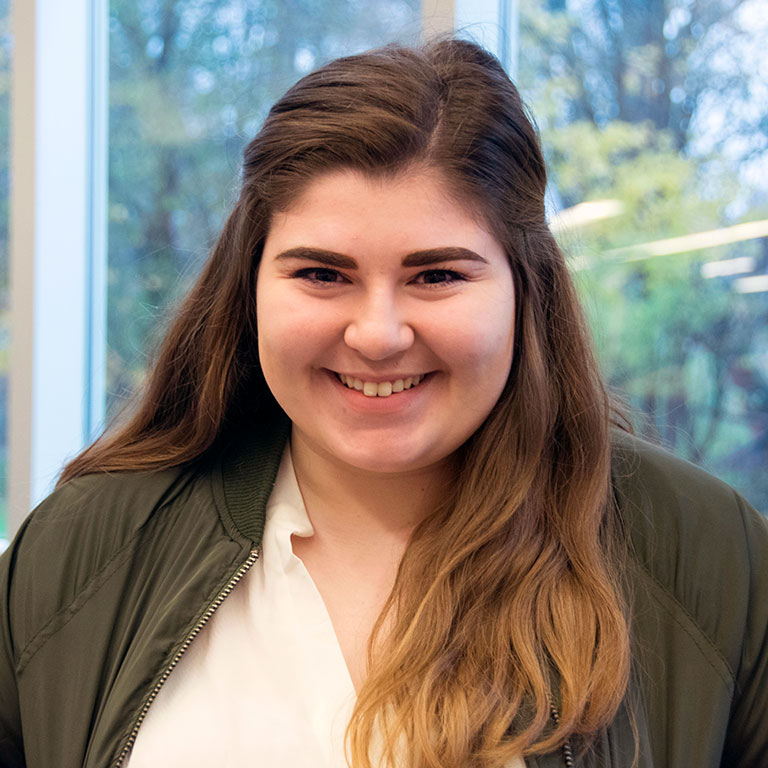 Major:

Spanish Education

Graduation year:

2020

Hometown:

Jeffersonville, IN
Q&A with Olivia
Did being part of INSPIRE help with your transition as a freshman?
Of course. INSPIRE was really the first small community that I was ever involved in. I take comfort in recognizing all the faces and knowing all the people on my floor. We are a big family and I have not had anything like that. INSPIRE is an example of something that made this big campus seem a little bit smaller.
Have you formed any lasting relationships?
For sure. Even if the people I meet here are not my best friends 20 years down the line, we will still be connected. I feel like after I graduate I am going to have a whole network of teachers across the nation that I can refer back to about my experiences in the classroom. Even if it's not friendship, it is professional connections as well. Of course, I have also made friendships that I believe will transcend university.
What are some of the experiences that have stood out to you?
We went on this retreat at Bradford Woods to build teamwork skills. We all had to stand on this little stretch of wood and without speaking to each other, arrange ourselves from January to December in birthdays. It took us a couple of tries but we eventually achieved the goal by working together and making sure everyone had a part in solving the problem. I feel like that was symbolic of how we are going to function this year. It might not work out the first couple of times but I feel like in the end it is going to be harmonious.
Have there been any seminars you enjoyed?
One that stood out to me was Emily Bobo, a professor from Bloomington Ivy Tech. She creates books that help students in the Monroe County School Corporation. In her seminar she encouraged us to write poems. At first I was reluctant and I did not really pause to look at the value in that but weeks after the seminar, it just stuck with me that there are different ways that students can express themselves and what they are feeling and poetry is one of them. It's an art. That really stuck out to me because it changed my mind. It got the cogs working and changed my perspective.
Has being part of INSPIRE impacted your ideas about your career?
Inspire has connected me to so many movers and shakers within education. I have been given opportunities here that I never would have had if I hadn't chosen INSPPIRE. Just a few days ago I got to interview the 2017 National Teacher of the Year that is huge. Not many people will get to do that in their lifetime and I feel like I would not have had that opportunity without INSPIRE. It has connected me with so many new ideas that right now I am thinking of higher education after this. Maybe getting a masters or PhD in Education because I think what they do is so inspiring that I want to do it.
Can you talk a little about your involvement with INSPIRE's outreach programs?
INSPIRE has different outreach programs like Grand Slam for literacy. Last year I outreached at Harmony and it was a very good experience for me. It is so different from what I have been exposed to. It's an independent school, they do not have desks, and they just sit in chairs or in circles. They are free to draw while they are thinking and things like that. Discipline is really not the main focus. I was in culture shock. I could not believe that these students were learning in an environment like that. It changed my perspective on what education should look like.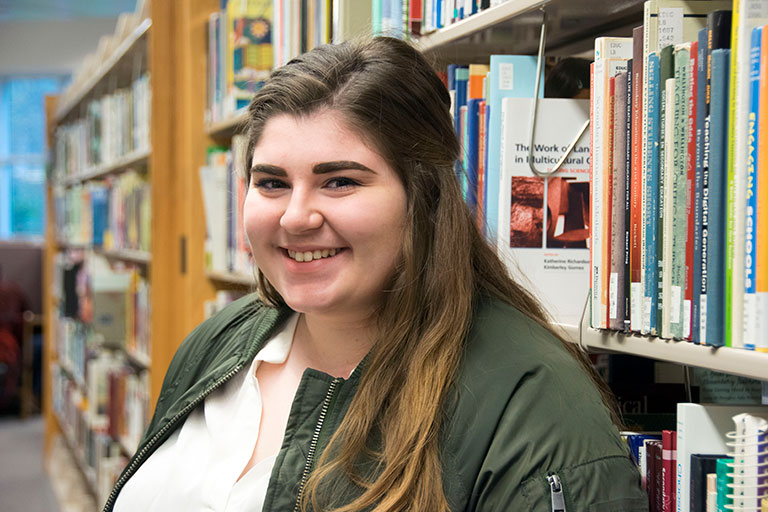 INSPIRE has been such a great experience for me and I think it is such a shame that not everyone gets to do it. Being part of INSPIRE will provide you with opportunities that you have never dreamed of.
How has being on the floor as a peer leader been different from being there as a freshman?
As a peer leader, you get to help people figure things out. You get to be that guiding hand that they need. You have to be available to your freshmen and help them with any questions that they have. When I was a freshman, I had many questions and they were able to help me figure out what is college and what it means to be an adult.
What are some of your responsibilities as a Peer Leader?
A peer leader is a resource. Your responsibility is to make sure everyone on the floor feels welcome and comfortable and create an inclusive environment. For example instead of a secret Santa, we have a secret snowman. We are making it more of a winter theme rather than a holiday, making sure everyone feels welcome and not left out. You also need to be knowledgeable about the resources we have here on campus.
What skills does a peer leader need to have?
You need to be dependable and have accountability. You need to be open to differing opinions and value what others say or feel. You also need to be compassionate or have a passion for what you are doing.
Does it take a lot of time?
Not at all. There are definitely a lot of facets to what INSPIRE is. There is the social aspect, the seminars, and the community outreach aspect but you get to choose how involved you want to be. You can either do the minimum or go above and beyond.
Do you have any advice for anyone considering INSPIRE?
Do it! INSPIRE has been such a great experience for me and I think it is such a shame that not everyone gets to do it. INSPIRE will provide you with opportunities that you have never dreamed of.