Major:

International Studies and Portuguese

Graduation year:

2020

Hometown:

Bloomington, IN
Q&A with Maria
What has it been like for you being a non-Education major on a floor full of Education majors?
It's actually pretty nice. Because this is an Education floor and they are all creatives, the floor is always decorated. Sometimes I go to my friends' dorms and the floor looks so sad. INSPIRE is very lively.
Did being on the floor help with your transition to college?
I think so because it is a very close community. There are only about 50 of us so it is pretty small compared to other LLCs and so I made a lot of new friends.
What have some of your favorite moments living on the floor been?
The trip we took last spring to Nashville was really cool. Also just random events that happen on the floor. Like, I could not sleep one night so I went to the lounge and there were people there and we ended up staying up till 3 in the morning. That's always nice to have.
Have there been any speakers that stood out to you at the weekly seminars?
What Jitka Nelson spoke about. My parents are from Puerto Rico and Spanish is my first language so just hearing her talk about English as a New Language, I could relate to that a little bit more than with other speakers.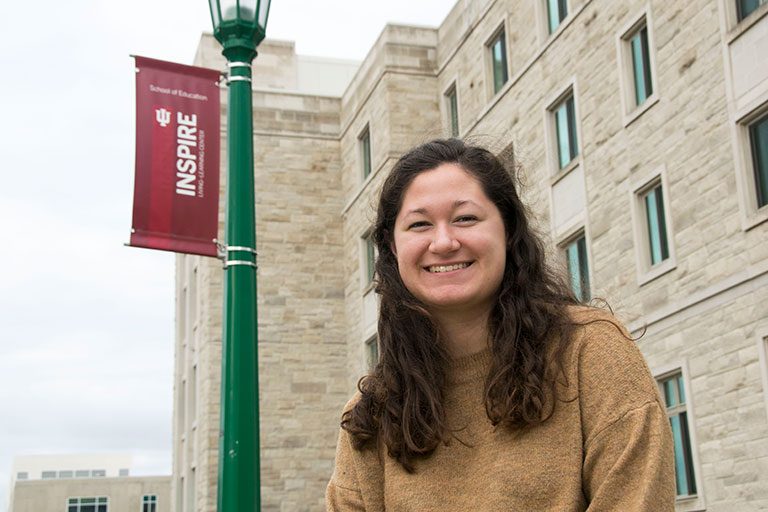 It is a very close community. There are only about 50 of us so it is pretty small compared to other LLCs and everyone is pretty nice.
What inspired your decision to be a Peer Leader?
Last year I had a really good time on the floor getting to know everyone and I just wanted to come back for more fun times. I also think it is refreshing to not have all the peer leaders be Education majors because I can offer them a different perspective.
How does living on the floor as a Peer Leader compare to living on the floor as a freshman?
Last year it was a good place to be because I made new friends outside my major. A lot of my friends last year were into the sorority scene so in January they were rushing and it took up a lot of their time. That forced me to meet and interact with new people. This year I have used those skills in my role as a peer leader.
Is it time consuming?
It is not very time consuming. We generally meet once a month and then three hours every few weeks when we have to plan events. You just have to make time for your homework.
What are some of the skills a Peer Leader should have?
You should be open-minded because you do not know who your mentees are going to be or what problems they are going to come to you with. I would say just be a good person and always keep an open mind and heart.
Do you have any advice for someone considering INSPIRE?
The experience is great. The program is small and everyone is pretty nice.