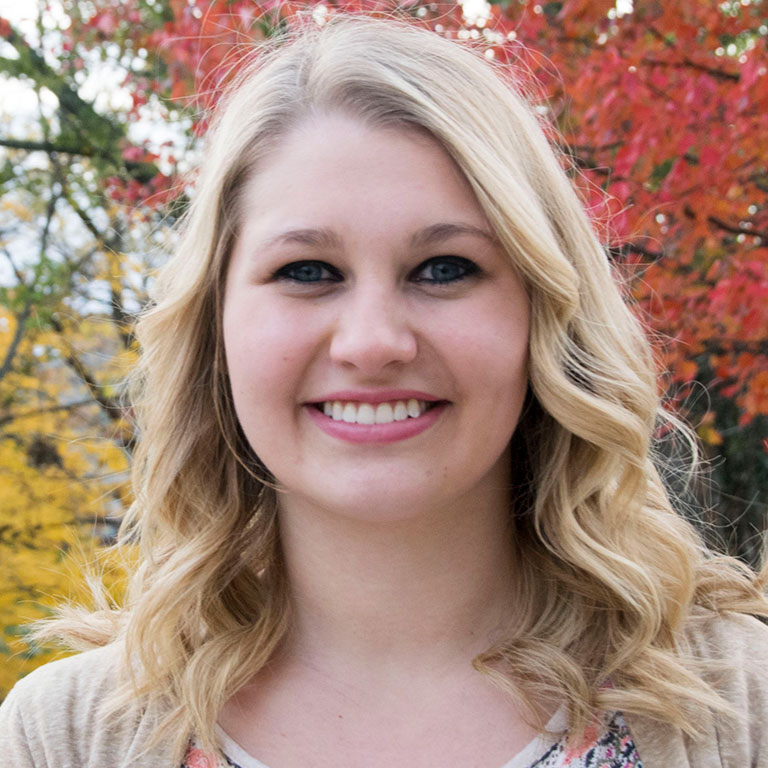 Major:

Secondary Mathematics Education

Graduation year:

2020

Hometown:

Rushville, IN
Q&A with Makayla
What was it about INSPIRE that attracted you? 
I came to INSPIRE my sophomore year. I loved the idea of being on a floor where everyone has this common goal, the whole community aspect. Even if they are non-education majors, they still really strongly care about education. That was what attracted me to INSPIRE. 
Has being part of the community has helped your academic life in any way? 
Yeah! Class-wise, I have people in some of my classes and I can talk to them if I need help. It definitely has helped my academic life being with people with the same majors. There's also just the support there. They are so supportive. If I need help in any way, even the non-education majors, they are willing to help me out in any way they possibly can.  
Has being part of INSPIRE helped you form any lasting relationships? 
I definitely have made connections I feel like will last me for a while. I have felt more of a part of a smaller community within a large one this year being part of INSPIRE than I did living outside INSPIRE. I had some of that last year through clubs and stuff I was involved in but now I have it both ways, multiple small groups within IU. 
What has been your favorite experience in INSPIRE? 
The best moments for me are the ones that are unplanned. Like, you're just in the lounge, hanging out, and everyone else just so happens to be there too and you're having a good time. Those unplanned ones are typically the best ones. 
Has being in this community had any impact on your ideas about your career? 
I was pretty firm in my ideas, having switched from Neuroscience to Education before I came to the floor but I guess in a way, INSPIRE reassures me about my decision.  Working together with all of these people who have the same goal, it reaffirms what I already know to be true, just by our conversations and stuff. 
Having switched to Education yourself, do you think the floor would be a good place for other people who have made the same change? 
I came here and I love INSPIRE. If other people are in a similar situation to what I was in last year, I think that's awesome and they should definitely come to INSPIRE. 
Are there any seminars you liked? 
I loved when the National Teacher of the Year and Jitka Nelson came. I think that it just opens your eyes. These are amazing teachers, already out in the field and it made me see so much of what I still have to learn and what I am in for in the future. Also, in just the regular seminars, I think we talk about stuff that is so relevant to my future career and it's important to know and gain that knowledge.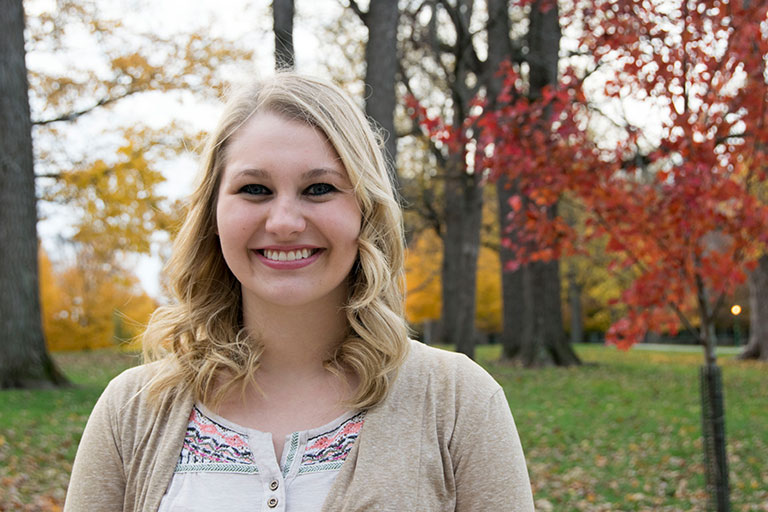 I came here and I love INSPIRE. If other people are in a similar situation to what I was in last year, I think that's awesome and they should definitely come to INSPIRE.
What is your favorite thing about being a peer leader? 
Hanging out with my mentees. Having one of them ask if I want to get a fro-yo or come in to talk to me, those relationships are just my favorite part of being a peer leader. 
What are some of your responsibilities as a peer leader? 
Being a peer leader is an awesome experience. You are pretty much there for your assigned mentees. You go to meetings, you come up with and plan different things for the week. We are currently planning a de-stress week. You hang out with your mentees and. It just breaks INSPIRE down further, making sure you have those close connections and that you can have someone to rely on, trust and go to for advice and stuff. 
Do you need any particular skills to be a Peer Leader? 
Communication skills for sure because you want to make sure that they [freshmen] feel that they are safe to come and talk to you about any situation. Being able to work in a team and I think that ties back into communication skills. You are communicating, trying to collaborate and come up with shared ideas which you turn into one big idea. 
Does this take away any of your time? 
You are already on the floor, you're building these relationships and I think that's the large majority of being a peer leader. I think it's just stuff you do in general anyway and it doesn't take up too much time. Yeah there's meetings but those are just once a month. I don't think it's too much responsibility. If you're spending time on the floor, you're talking with everyone, then I think you are building those connections anyway.