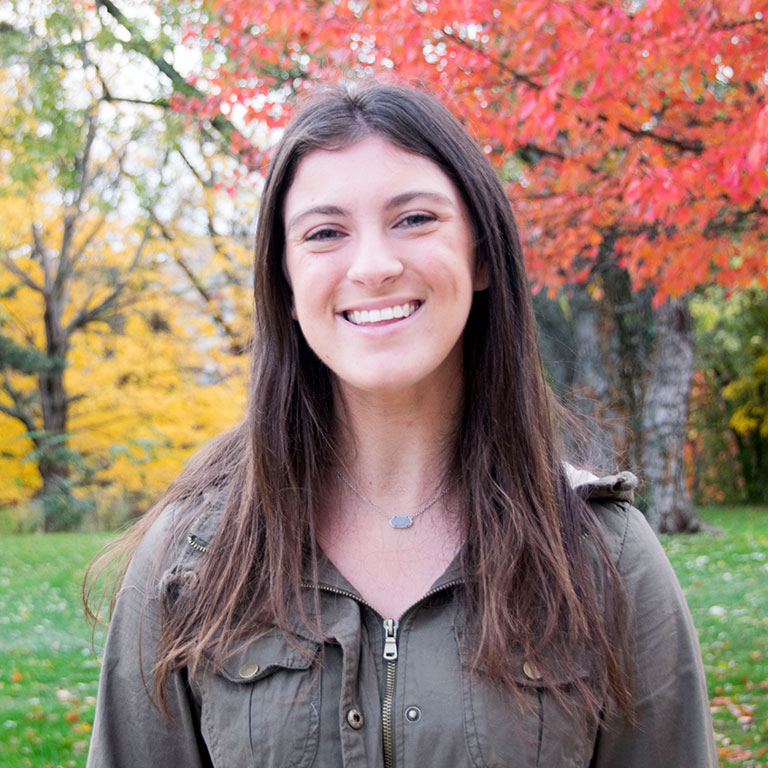 Major:

Teaching All Learners

Graduation year:

2020

Hometown:

Park Ridge, IL
Q&A with Francesca
How do you feel INSPIRE has influenced your career aspirations? 
I think I've learned a lot from the guest speakers about the importance of special education and the importance of forming relationships with the people around you, both your colleagues and your students, and I think that will serve me well in the future. I think it's prepared me more for how to interact with and form relationships with people who are different from me. 
How did INSPIRE help with your transition to college? 
I was attracted to INSPIRE because of the community aspect of it. Although IU is a Big Ten school, through INSPIRE I was able to find a sense of community. The relationships I have formed with people has been the best part of it. I think they are relationships I will carry with me even after college and I wouldn't have met them if it weren't for INSPIRE. 
What are some of the things you have enjoyed about being part of INSPIRE? 
The experience of hearing other teachers' perspectives. INSPIRE gives you the opportunity to have teachers come in and talk to you about their experiences in the field. I think that's really helpful and could really set you apart when you are looking for teaching jobs. For example, not many people can say that they have listened to the National Teacher of the Year give a presentation. 
The trip to Nashville, Tennessee was also really fun. It was fun because it was right after spring break so we went home for the break and had this trip to look forward to when we came back. It was the second semester so by then we all knew each other pretty well.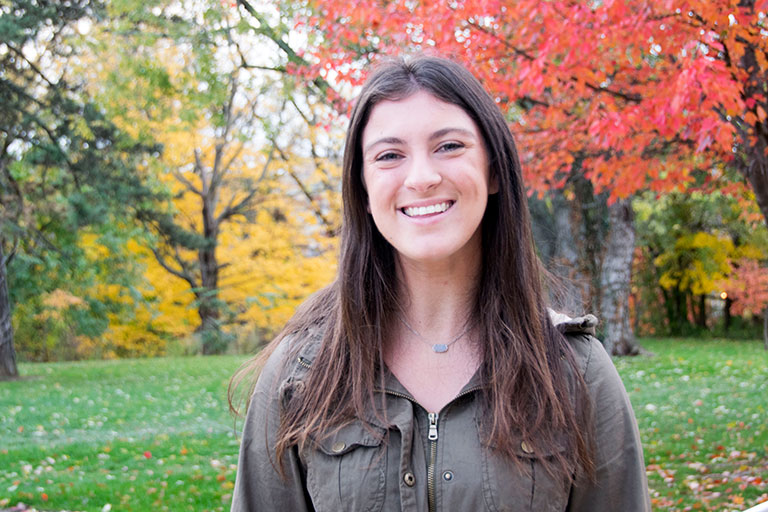 I was attracted to INSPIRE because of the community aspect of it. Although IU is a Big Ten school, through INSPIRE I was able to find a sense of community.
Let's talk about being a Peer Leader. Is it time-consuming? 
It helps me manage my time better because I know I have to finish all of my school work before I can do anything else. Our program directors do have expectations of peer leaders but they also understand that being a student comes first. Since we work in a team of 11 Peer Leaders, we split up the responsibilities fairly equally so you never have to do anything by yourself, you always have somebody else doing it with you. 
What are some of the responsibilities that come with being a Peer Leader? 
At the beginning of the semester, we formed mentor/ mentee groups which got switched up halfway through the semester when the freshmen got to choose their own mentors. We also answered any questions they had in the beginning about IU or their classes or registration. We are responsible for planning a few events but mostly it's just about forming a personal connection with freshmen on the floor and making sure they feel comfortable here at IU. 
What kinds of skills do you think someone would need to become a Peer Leader? 
Compassion, the ability to listen and put others before yourself. You are doing this not for you, but to better the experience for others. 
What advice would you give anyone who was thinking of applying to become a Peer Leader? 
I would say that's great but just make sure, that it's something you really want to do and you are willing to put the effort into. Be prepared to work with others and be strong in your own opinions.