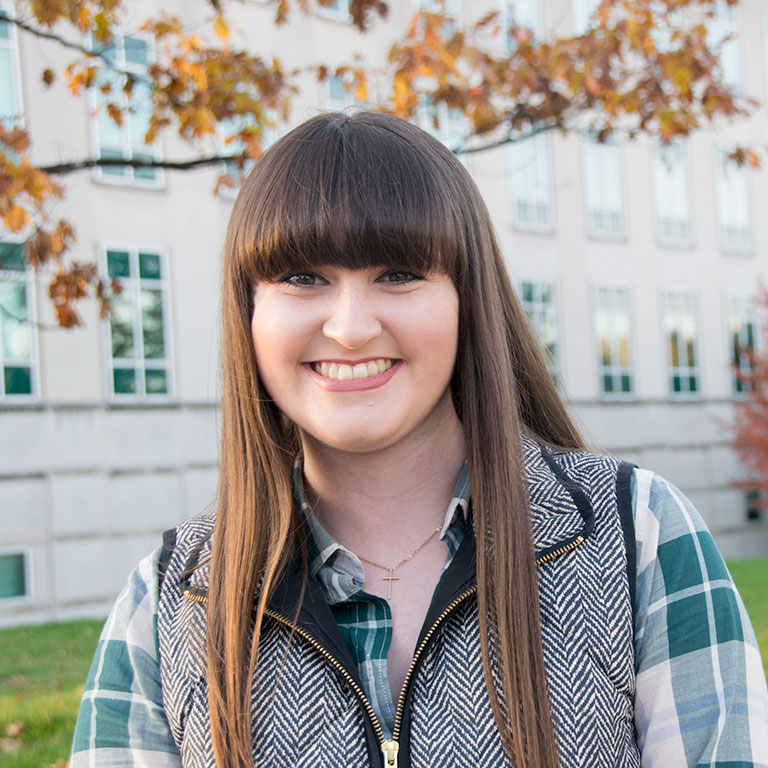 Major:

Secondary English Education

Graduation year:

2020

Hometown:

Demotte, IN
Q&A with Casey
What was the experience of living on the floor as a freshman like?
It was one of the best things that could have happened to me. The camaraderie between all of the INSPIRE members is just outstanding. INSPIRE is one of the greatest reasons that this enormous university felt really small to me. It was like the best of both worlds because when I went out of INSPIRE there was this big campus and all the chances to meet all these incredibly different people. I had a family here and a home, which was an amazing feeling.
Did it help with your transition to college?
It definitely did. Having people immediately around me who knew me, who I was friends with, who I had class with was so comforting. Knowing that I could go to the directors as well if I had issues made me feel so supported, which was a really great feeling.
What is it like living on the floor now as a peer leader?
I feel a lot more of a responsibility to be a good role model. I am much more conscious of forming good relationships with people on the floor and trying to keep up with my mentees. I feel like I am in much more of a leadership role on the floor which is cool. I love being that support team for someone else. There have been a lot of freshmen who have come to me with issues or concerns, even if they were not my mentees, which was really neat. I have loved being that person they could confide in and trust with those issues. We also get to help plan events. We have been working really hard on a mental health awareness week and peer leaders have been collaborating on that. So, we are not only guiding the freshmen but helping run some of the activities for the floor.
What are some things that have stood out to you in your time with INSPIRE?
I am always blown away by the opportunities that are unique to INSPIRE students. For instance, not only being able to listen to these incredibly respected and renowned leaders in the field of education but also having the privilege of interviewing them; that is something that is unique to INSPIRE students. I think that those experiences have been the most remarkable of my college career. They are conversations that I will never forget. We have this amazing opportunity to interact with them and pick their brain on these huge issues in Education and see what they are doing in their classrooms. It's been phenomenal and I really cherish all these experiences that I have had. I am so grateful to INSPIRE for giving me these opportunities.
Have there been any seminars in particular you enjoyed?
Jean Russel's, Kathy Nimmer's and Sydney Chaffee's have been some of my favorite seminars. I look forward to seminars every week because I really benefit so much from them. I always find them so thought-provoking. I think if you really take them seriously, then they can just be as impactful as any of the other classes at the School of Education. The issues that are raised in seminar are such huge issues that we need to be dealing with and I am so thankful they are pushing us to consider them now before we are teachers so we can start forming our own responses to them now.
Has being part of INSPIRE influenced your ideas about your career?
I have wanted to be a teacher since 8th grade but INSPIRE has definitely reaffirmed for me that this is where I belong. I am meant to be doing this. To be surrounded by people who share the same passions as me, who are excited by the same things, is so cool. All of our seminars have just fanned the flames for me. I love education and I think that passion has grown while being here. It definitely has impacted me in amazing ways.
Have you formed any lasting relationships?
I think it's great for making connections. I formed a friendship last year with one of the girls on the floor and we are still so close even now. These relationships that we are building do extend beyond the year(s) you are with INSPIRE. Like every other relationship, you have to put continual effort into them but they are relationships that have the potential to last a lifetime, into our teaching careers. I hope that many of us will network after we graduate and share resources and ideas. Regardless of where we go, we will have people that we can reach out to. That's another huge perk of the relationships we are building now.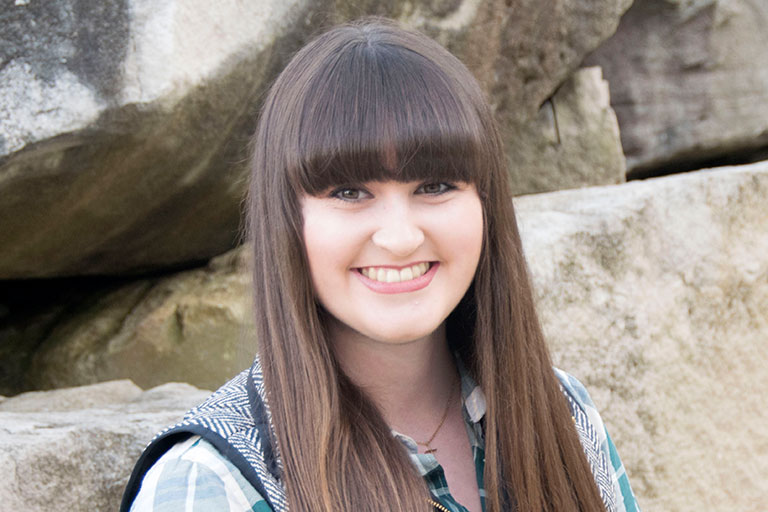 If you are passionate about Education, INSPIRE is the best place for you to be. There is nowhere else on campus where you will build the kinds of relationships that you do here.
What has been your favorite part of being a peer leader?
My favorite thing has been being a support for the freshmen. Being able to use my experience and things that I learned last year through trial and error to help them from the very beginning of their college experience, even if it is as small as the bus system or where their classes are, or something as large as how to cope with anxiety and depression or homesickness, I have really enjoyed helping them and knowing that they are reaching out to me because they trust me. They know that I won't judge them and regardless of what they bring to me, I will help them find a solution.
What sort of responsibilities can a peer leader expect to have?
One of our biggest jobs is to be there for freshmen and to help them navigate their first year of college because that can be pretty rocky at times. The homesickness and getting adjusted to college schedules, the autonomy of being on your own, it can be kind of hard to adjust to that and I think a lot of the freshmen on the floor have felt that. That has been really important for us this year. It was not as evident last year but this year it's been a really huge responsibility for us.
What kind of skills does a peer leader need to have?
You need to have pretty good leadership skills. You also need to be pretty open-minded and accepting because we have people from all different backgrounds on our floor who are studying all different things and who have some very different viewpoints. Also, you need to be able to mediate conflict well and with a level-head. Knowing how to resolve issues when they arise, knowing when you can handle it and when you need to give it to someone with more authority is important. Just being open to being a support person for your mentees and willing to help them anytime they come to you with an issue.
Do you have any advice for anyone wanting to join INSPIRE?
If you are passionate about Education, INSPIRE is the best place for you to be. There is nowhere else on campus where you will build the kinds of relationships that you do here. I would say go for it, because you won't be disappointed. For aspiring peer leaders, if you feel like you are comfortable being a friend and a support system to anyone who would join INSPIRE then you would be a great addition to the peer leader team. It is a great opportunity to build your leadership skills, communication and teamwork skills.